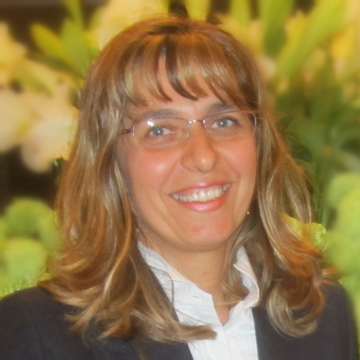 Marina Atanaskovic-Markovic is associate professor and deputy head of the of Pediatrics at University of Belgrade, Faculty of Medicine, as well as the head of allergic daily hospital at University Children's Hospital of Belgrade.
She finished specialization of pediatrics (1997), completed master's (1996) and PhD (2001) thesis as well as finished sub-specialization of allergology and clinical immunology (2002) at Faculty of Medicine, University of Belgrade and sub-specialization of pediatric allergology (2007) at the European Academy of Allergy and Clinical Immunology (EAACI).
She is a Chair of Drug Allergy interset group at EAACI and vice president of the Association of Allergology and Clinical Immunology Serbia (UAKIS). She is a associate editor of journal Pediatric Allergy and Immunology and member of the Editorial board of Journal of the World allergic Organization. She has more than 200 publications on allergy and pediatrics (scientific papers, book chapters and monographs), and her research output has been highly cited over 800 times. She is invited to speak at major national and international meetings. She is also a member of the Serbian Medical Society, Pediatric Association of Serbia, UAKI (Serbian Association of Allergology and Clinical Immunology) and a member of International and National societies such as EAACI (European Academy of Allergology and Clinical Immunology), ACAAI (American College of Allergy, Asthma and Immunology), BSACI (British Society for Allergy & Clinical Immunology), WAO (World Allergy Organization), ENDA (European Network for Drug Allergy and WONDA (World Network for Drug Allergy).